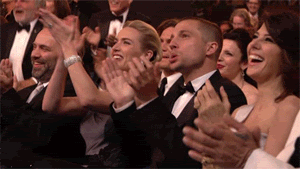 I searched reasonably well for news to account for new market highs.
Major names struggled to gain traction for most of the day. Travelers (TRV), McDonalds (MCD), Coca-Cola (KO), Harley Davidson (HOG) and so forth posted crummy earnings for one reason or another. Rising was Chipotle (CMG) and Waters (WAT) rose sharply. (Yeah, most don't know WAT is, but in this environment, who cares?) Anyway, finding few one assumes there are good things ahead. Most likely Apple (AAPL) earnings after the close must deliver positive results for the Apple herd.
Microsoft earnings miss at 0.55 cents vs 0.60 cents expected even as stock buybacks exceeded $1.2 billion.
Economic data Tuesday included the CPI which came in as expected at 0.3% and core rate at 0.1%. So if you don't eat or drive you're winning. FHFA House Price Index rose slightly to 0.4% vs 0.1% previously. And, Existing Home Sales rose to 5.04M vs 4.89M or a gain of 2.6%.
Leading market sectors higher included: Tech (QQQ), Small Caps (IWM), REITs (ICF), Energy (OIH), Consumer Discretionary (XLY), Homebuilders (ITB), Semiconductors (SMH), Transports (IYT), Healthcare (XLV), Solar (TAN), Networking (IGN), China (FXI), India (EPI), Hong Kong (EWH), South Korea (XLY), Asia ex-Japan (AAXJ), Emerging Markets (VWO), Brazil (EWZ), Mexico (EWW), Germany (EWG), Latin America (ILF), The UK (EWU) and the dollar (UUP).
Leading market sectors lower included: Regional Banks (KRE), Gold Miners (GDX), Silver Miners (SIL), Gold (GLD), Crude Oil (USO), Natural Gas (UNG), the Euro (FXE) and Grains (JJG).
The top 20 market movers by percentage change in volume whether rising or falling is available daily.
Volume was light once again on the melt-up. Breadth per the WSJ was positive.
Closing Summary
Wednesday will be quiet domestically from economic data while overseas PMI's may come in view.
Earnings will continue apace for the next few weeks. Most bulls will be crooning how companies are beating estimates; but, they seem to always do, don't they?
Wednesday features earnings from AT&T, Biogen, Delta Airlines, ETrade, EMC Corp, F5 Networks, Facebook, Freeport-McMoran, General Dynamics, Gilead Sciences, GlaxoSmithKline PLC, Owens Corning, Potlatch Corp, PepsiCo Inc and Whirlpool among many others.
Let's see what happens.
You can follow our pithy comments on twitter and become a fan of ETF Digest on facebook.
...
Dave Fry is founder and publisher of ETF Digest and has been covering U.S. and global ETFs since 2001.

He is the author of "Create Your own ETF Hedge Fund: A Do-It-Yourself Strategy for Private Wealth Management" published by Wiley Finance and "The Best ETFs: U.S. Equities, A Companion Guide to Building Your ETF Portfolio".
Disclaimer: The charts and comments are only the author's view of market activity and aren't recommendations to buy or sell only any security. Market sectors and related ETF's are selected based on his opinion as to their importance in providing the viewer a comprehensive summary of market conditions for the featured period. Chart annotation's aren't predictive of any future market action rather they only demonstrate the author's opinion as to a range of possibilities going forward. More detailed information, including actionable alerts, are available to subscribers at www.etfdigest.com